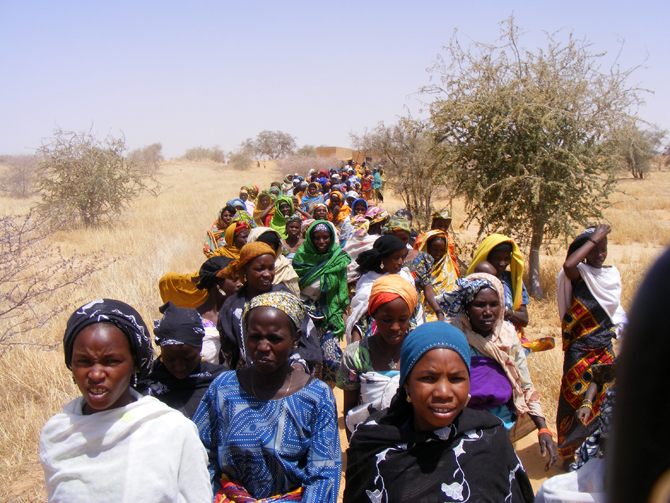 Farmers being taken on a tour around the field station (May 2012)
On the 1st of July, just after the first rains of the season, our seed distribution shop at the field station closed for the summer, wrapping up the nine-month long period of seed distribution, demonstrations and training at the field station to give way to the annual sowing of experiments during the few months of rainfall.
All in all, 2011-2012 was a fantastic year!  More than 3,000 farmers visited our field station this past season. People came from near and afar (some coming as far as from the neighbouring country Nigeria). People came by foot (some walked over 30km each way to receive their Eden seeds!), donkey, horse, camel, bull cart, bicycle, motorcycle and public transport. During the hot season, many of those who came by foot walked during the night, arriving at the field station at 6 o'clock in the morning. Some days the field station had thirty visitors, other days three hundred! All in all, it was a very busy season during which we distributed seeds for sowing a total of 43,000 trees!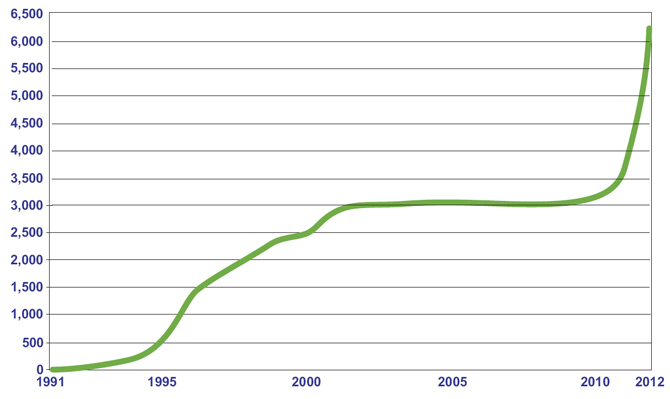 Number of farming households having joined the Eden program (1991-2012)
The season of 2011-2012 also saw a major boost in new farmers! Of the 3,000 farmers that came to the field station, more than 80% were farmers that had not previously registered with our program. Never before in the history of Eden have we had so many new farmers join the program in one year. Prior to the opening of the field station shop in October 2010, Eden had an ambulant version consisting of a team and a vehicle that traveled from village to village distributing seeds, holding preventive health sessions, monitoring the Eden harvests etc. While the ambulant shop was much appreciated by the population, there was a limit as to how many villages and villagers it could serve in a year. The shop at the field station, however, has the capacity of receiving hundreds of farmers daily, as long as our funds suffice.
Please be a part in helping us meet this positive trend! We appreciate the participation and support of every one of our Friends of Eden, and every contribution, big or small, matters!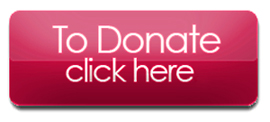 You can help support our work by giving a one-time donation or becoming a regular Friend of Eden!
Your help is needed!