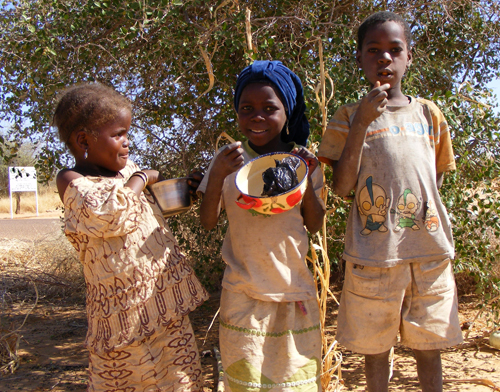 Fasuma and her friends have a precious hobby.
When they are not in school, they like to collect and eat Eden fruit.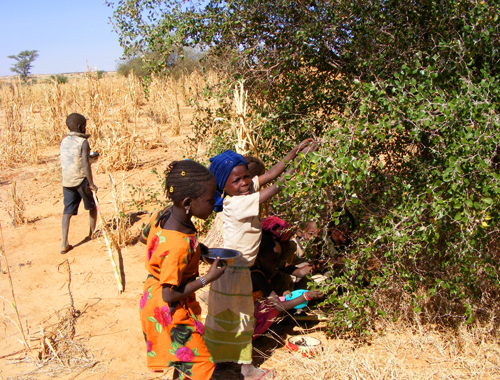 Fasuma (in blue headscarf) has invited all her friends to harvest Eden fruit from her grandfather's field.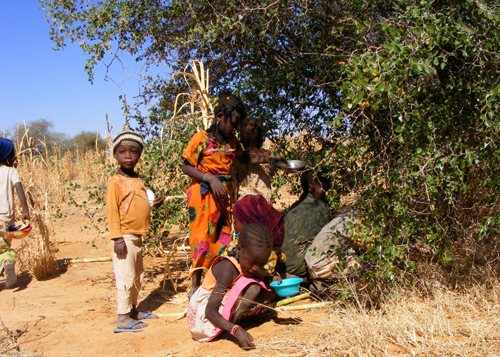 Together with eight others, Fasuma's grandfather Umaru was among the first farmers to join the Eden program. He sowed the first trees in 1991, starting the process of transforming his field into a fruit-bearing Eden Garden, which his children and grand-children enjoy today.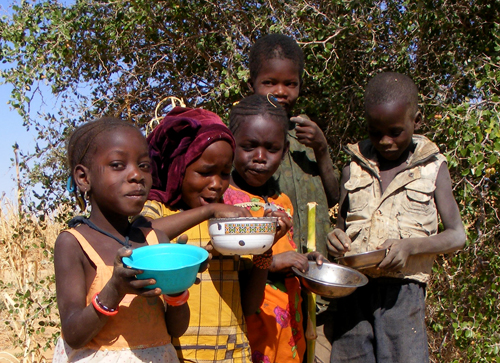 Alternating between the Eden Gardens of their respective families, the children spend much of their leisure time collecting fruit. "Today, we're harvesting from Fasuma's field", says Barira (furthest to the left). "Tomorrow, we will go to Hannatu's."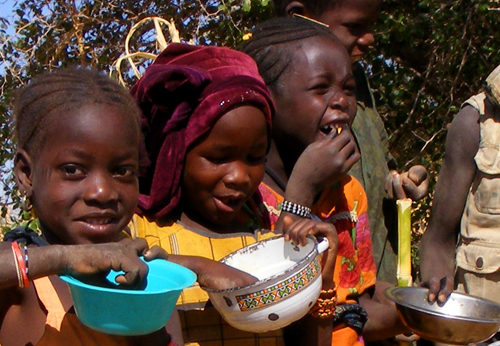 "We love Eden fruit!" says Rachida (in red headscarf), whose grandfather Idi joined the Eden program the same year as Fasuma's. "But we're not only harvesting for ourselves. We promised our mothers we would bring some fruit home to our younger brothers and sisters, who are too small to walk about in the fields. They love Eden fruit as much as we do, and if they don't get some, they'll cry. Thankfully, there is enough for all of us!"